I am going to be fairly direct with you. Unless you sell this product, your business is facing super stiff competition. That's the tough news. The good news is that your competition is in the same boat.
Not so long ago, if you needed to market your business, traditional practices dictated that you buy ad spots on a local radio station or run an ad in a newspaper (or better yet, the local Pennysaver!) And of course, you had to make sure your business had an ad in time for the next delivery of the Yellow Pages. (Did I just date myself? At Bounce, we call this experience!) If you had some big bucks to spend, you might have promoted your business on a local billboard or ran a few TV spots.
Don't get me wrong, all of these tactics are sound and still in use today. Why? Because they work and have, for a long, long time. But this isn't 1991 or even 2011. The internet has changed the game.
Businesses today may not have the time or the budget for those big ad spends. The traditional route is passive and it is very difficult to measure the value to justify the expense. Nowadays, businesses have a wide array of tools at their disposal; some can get technical, sure. But getting started isn't and the cost to entry is relatively low, especially when you are just getting started.
At Bounce, we urge our clients to establish a presence on social media. With a thoughtful approach, the right platform and some data, you too can get started, but only if you want to connect with your customers.
In this edition of Bounce Ahead, we share the pros (and some cons) of launching a social media presence for your business. From our point of view, it's a must have, but read on and let us know if you agree or not.
With love,
Ada
Bounce Marketing & Consulting
P.S.: Guess what? Even the Yoshida Kogyo Kabushikikaisha zipper people face tough competition. (But I bet you are wearing one of their zippers, right now!)
P.S.S.: See our feature on "The Art of Grand," and follow us on LinkedIn!
---
Spread the Love
Thank you for your readership! It's readers like you that keep us sharing new editions of Bounce Ahead each month. We appreciate you ❤️ Would you share this edition of Bounce Ahead with someone who would enjoy it?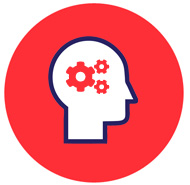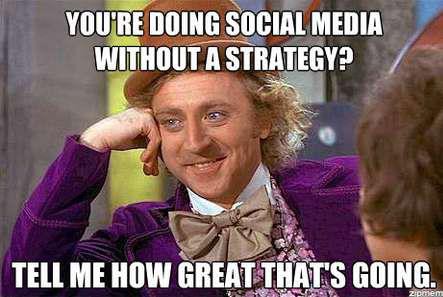 Something to Consider
Some businesses can still get a great return using traditional marketing approaches. When executed correctly, a business can connect with its audience, purely through a witty ad campaign or even with a wacky spokesperson. But what if the ad doesn't land or if you don't have the budget to go the traditional route to spend? Traditional marketing methods can be hit or miss and it can be difficult to track the return on your investment.
Employing social media is a cost effective solution and a must have for a business in 2021. There it is. The heart of the matter. I know, mind blown. Ok, maybe not, but the writing is on the wall and it's in permanent ink.
Armed with a strategy, readily available data, a point of view and a consistent approach, you can carve out distinct messaging that aligns with your brand to broadcast your messages, where your clients are and with content they are interested in receiving. But before you jump in, let's consider the good and the not so good of social media for your business.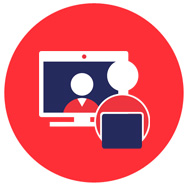 ---

Bounce at Work
The team at Thumb United understands how valuable it is to use social media to spread awareness about their brand, products and purpose. Bounce worked with Thumb United to establish their voice and presence on LinkedIN. Together, we created a strategic approach to their messaging and we paired beautiful branded design with storytelling to position their brand as approachable, relatable and one to support.
For Bounce, it's been a great pleasure serving Thumb United; a mission-based lifestyle apparel brand that encourages living a less distracted life. Check out their latest article about the impact of distracted driving.
Thumb United is in this for the long haul and we are proud to support their great work and encourage you to do the same!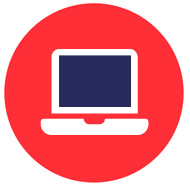 ---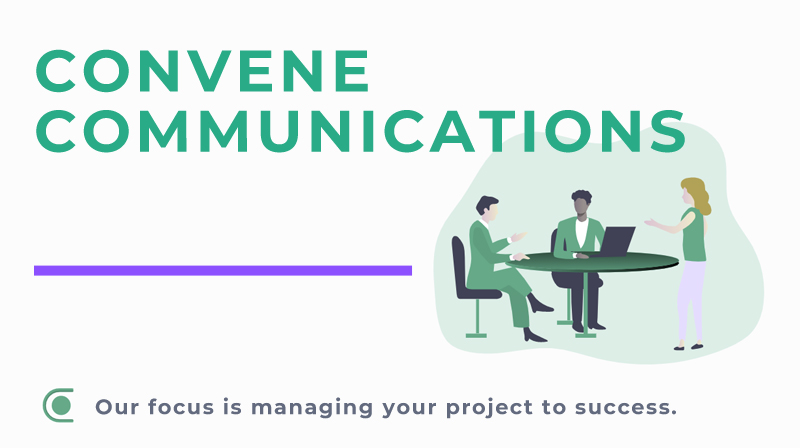 (Small) Businesses We Love
Convene Communications
Bounce is working with Convene Communications to expand our workplace communications tools to support our growing business needs. It's been great working with Convene since they listen first, are collaborative, strategic and provide end user training to make our experience, and that of our customers, as seamless as possible.
Convene specializes in partnering with clients to enhance the employee experience by helping them plan and implement the most appropriate digital communications tools to utilize to drive collaboration across their organization.
If you need support for your intranet, digital workplace or employee experience project, get in touch with Scott at Convene Communications.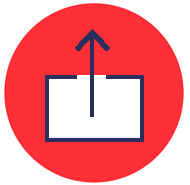 ---
Things Worth Sharing
---