You offer great products and services but are you breaking through in the crowd?
Today's world is a crowded place. Traditional marketing methods no longer create the same value.

And breaking through online to get your customers' attention is hard.
The fact is, without a powerful brand strategy:
most organizations fail to make an impact

money and resources are spread thin

your marketing efforts fall flat

you waste time on disjointed efforts

you let others decide who you are
Be Original. We want to help you


build an effective brand strategy
that gets you noticed in the *right* way.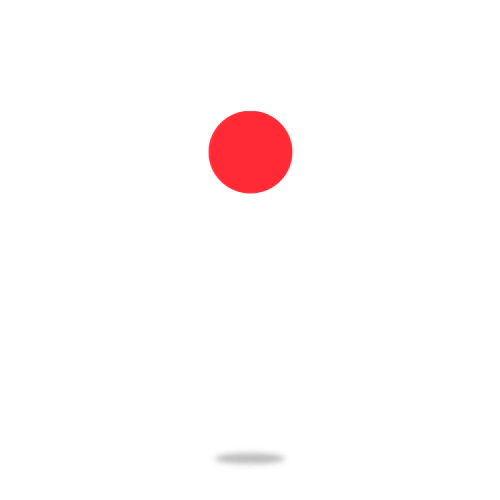 Your Ideas + Our Process = The BOUNCE Technique
You've got ideas
but are they good enough to make a ruckus?
We get you. We're not typical consultants who present hard to follow strategies and recommend costly solutions.
Our work is centered on values that deliver results for you.
You don't need to settle for one-size-fits all templated web solutions. Getting a new website is a significant investment and it shouldn't mean a clunky hard-to-update site that drains hours of your day just to make one update.
We're experts in branding and digital communications but we don't work in a vacuum. You know your business way better than we do.
From our Bounce kick-off workshops to status updates, you'll be lock step with us as we work to deliver solutions that work for you.
The digital marketing space is always evolving, and unless you take the time to stay on top of new trends, your marketing efforts will suffer.
We got you. We know you're busy running your business, and so are we. We put a great deal of time and effort to stay up-to-date with new design and marketing trends to keep our strategies and recommendations fresh and compelling.
You'll reap the benefits of working with marketers who know how to make things click for you.
We love what we do. And, we're in it together for the long haul even when things get tough and you're not getting the results you want.
We partner with clients who do good in the world and who feel like a *hell yes!* to work with.
We're here to do the right thing and to provide sensible digital marketing solutions that meet your budget and can help you build a brand your customers will fall in love with.
We can help you build something meaningful!
We want to tell your story.
Imagine your branding and website as dynamic tools to help you tell your organization's story.
When you have a strong brand and a compelling website your mission springs to life. Your customers get to know your value and your employees feel good about where they work.
Creating a deeper connection to your mission and brand increases engagement, drives business and turns new customers into repeat customers.
Isn't that what you are all about?
Together we will unleash your power to inspire.
Our Bounce workshop session is where the magic starts to happen.
Through this kickoff workshop format, we'll discover how to take your brand to the next level.
We give you the space, the process, and the time to increase possibilities in your organization – to recreate your brand according to your vision.
Our model gives you the flexibility to benefit from the services you need, without the commitment and financial investment of adding full-time employees.
Hiring an outside resource brings different perspectives which can dramatically alter your mindset, leading to different, better, and surprising results.
You've got ideas, and your organization is likely full of talented people.
We provide that extra objective insight to elevate you to go further.
Our team of curious explorers and remarkable brand makers believe in doing what is right, not what is quick or easy. We are scrappy and bring a sense of hustle to what we do, and the Bounce Technique is our way to plot out the best path forward so we are clear from the start on what we want to achieve.
This is how we make brands stand out.
Let us do it for you.
Ada Rosales
Founder & Chief Strategist
Eternal optimist, innovative problem solver, and creativity-steeped tactical ninja.
See More
Ada is a performance-driven marketing strategist and small business owner with a passion for creating brands that make your customers fall in love with you and stay.
Combining a deep understanding of both the client and agency side, Ada brings a different perspective that is sure to take your marketing efforts to new levels. Whether you are a not for profit leader looking to stretch your dollar or a small business owner with not another minute to spare, you can be sure that Ada and her team of remarkable brand makers will make your brand stand out.
Want to know what could make your customers fall in love with you?
Drop Ada a note and say hi.
George Rosales
Chief Client Officer
Colorful storyteller, business orchestrator and inspired problem solver.
See More
George is a not for profit leader, music collector and persuasive communicator who thrives on building connections and solving problems.
With extensive experience in education, not for profit management and operational administration, George understands that the key to success lies in simplicity and strong relationships.
Want to share your biggest challenge with us?
Drop George a note and say hi.
Tony Evans
Lead Designer
Audacious digital designer, magical illustrator and *kick-ass* web developer.
See More
Tony is a compassionate artist and digital design aficionado who is passionate about turning ordinary brands into magical digital designs. He believes that using good interactive design is the key to sparking great customer relationships and bringing brands to life.
When he's not working on a new logo or website he is out making and curating traditional forms of art such as paintings, drawings and videos to bring inspiration to his digital illustrations and motion graphics. He is also a mentor to early and second-career artists and helps them develop habits to manage their creative careers on their own terms.
Donna Kraus
Lead Copy Writer
Lifelong learner, word-wrangler, miner of information that others miss.
See More
Donna brings relentless curiosity and a love of words to the task of shaping your story. With 20+ years writing for leading brands, government institutions and not-for-profits, she is adept at uncovering what is most compelling about your people, products and services. A believer In the power of language and storytelling, Donna is a tech-savvy researcher who digs for the nuggets that make your brand shine. She crafts messages that are tailor-made for today's multi-tasking audiences. Using powerful, active words, she delivers messages that motivate.
LaToya M. Smith
Senior Digital Video Producer
Former on-air correspondent, award-winning journalist, and master visual storyteller.
See More
LaToya is a captivating storyteller and video producer who is passionate about helping clients conquer their video marketing fears so that they feel comfortable and confident in front of the camera. As a former on-air correspondent and award-winning journalist, LaToya knows what it feels like being in-front of and behind the camera. Whether you want to develop a brand video for your business or create an educational series to drive traffic to your website or position yourself as an authority in your industry, LaToya will share the tips and tools you need to create videos that people will want to watch.
Katie Beckmann
Social Media Manager
Versatile and enthusiastic team player with a passion for social media marketing.
See More
Katie Beckmann is an experienced marketing communications professional with expertise in digital, social media, and content marketing. With sector expertise in the healthcare, beauty, and sports industries, Katie brings a vast wealth of knowledge and versatility that will benefit clients. Katie is passionate about helping clients improve their online presence and creating an effortless customer experience for their users.
Patchy P. Patchersen
chief play artist
Sassy, huggable, all in kind of girl.
See More
Set aside some time to play fetch and get just the right amount of licks to make your day.
You do good in the world.
We want to bring your story to life.
---
Some Recent Brands with Bounce
"We were struggling with a clunky website and a declining member base. Ada & team brought focus to help us create new branding and a new website. Within a year our member base doubled."
Amy Pasquale, President and Chair of the Board of Organization Development of New York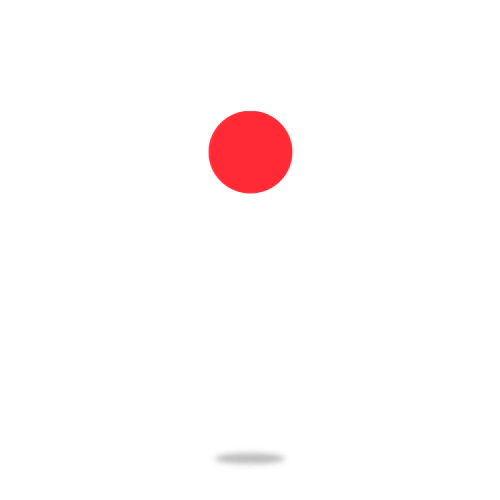 "We wanted to deepen the relationship customers had with us. Ada consistently proved to be diligent and resourceful in solving problems successfully and orchestrating efforts with the larger group to design integrated marketing campaigns with high ethical standards. Within a year, we beat goal and generated more than $500MM in new deposits through targeted checking account sales campaigns to existing cardmembers."
Digital Marketing & Product Executive, Financial Services Institution
"We had an aggressive goal of increasing the usage of MyNYCHA Mobile App by 50% in a year. In less than 6 months, Ada managed the project to meet the goal and under budget. It's a pleasure to recommend Ada as a skilled strategist, marketer, and excellent professional"
Mark Lontsman, Chief of .NET Applications Development – NYC Housing Authority