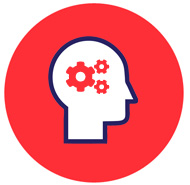 ---
Something to Consider
If you are reading this, congratulations! You made it to the end of 2020. Under normal circumstances, this would not matter that much…but these days, it is a badge and your stripes have been well earned. So, party it up since this year, just placing gets an award.
But we would be short sighted if we didn't recognize all of the hard-working healthcare professionals for selflessly treating the sick, the food delivery people for keeping us fed, the restaurant and nightlife community—an important sector of our economy that have been ravaged—for doing all they can to stay open, the countless parents/students, of all ages, who are juggling work-work and school-work like champs and to everyone who is doing all they can to make it to the other side. We see you, we are with you and we thank you.
At Bounce, we like to use the end of year to plan, document new goals and prepare for what may come. But we couldn't look ahead without looking back, so we've assembled 3 things we learned this year that will have a lasting impact on our business. We hope this triggers ideas for you too and wish you success, prosperity and health in the coming new year.
Get the word out (and in):  This was the year that weak communications channels broke and when strong ones were tested. We are continuously looking to improve how we communicate; on which channels, when and to who. Our clients, teams and community wanted to hear from us.
Process, process, process: a pandemic and the loss of business gave us time to take a deeper look at our processes and make significant improvements to our client experience.
Prepare for the unexpected: Let's see, since 1999, we've had Y2K, the dot.com bubble, the September 11th attacks, the 2008 financial meltdown and now COVID-19. Notice a pattern? But guess what? We are still here and more resilient for it. Let's keep going.
Stay safe, healthy and kind. Happy Holidays!
With love,
Ada
Bounce Marketing & Consulting
p.s. Check out this beautiful short story about strength and motivation produced by DocMorris in Germany. I'm not crying, you are. Tissues please!
p.s.s. If you're getting this email from a friend - welcome! We hope you enjoy it. And to get more, please subscribe to our list here.